Grand Rapids Siding Repair And Replacement.
If you have been considering updating your homes exterior with new siding, a great place to start is with The Roof Dr! Our team can help bring your vision for your home into reality.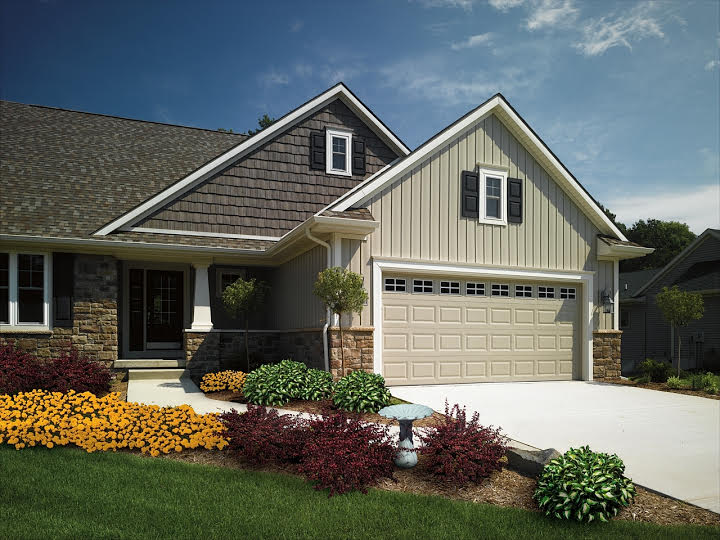 Siding Repair
Repairing your home's siding may become necessary as it ages due to many different factors. Damaging winds can tear off soffit and fascia. Stones thrown from a lawn mower can chip or dent siding. These, (and many more) types of siding damage can be repaired quickly and affordably with help from The Roof Dr. When you choose The Roof Dr., our factory-trained siding installers will diagnose your siding problems, offer a budget friendly solution, and perform necessary repair work in a prompt and professional manner.
Siding Replacement
If you have been considering updating your homes exterior with new vinyl siding, or if your existing siding has been damaged by a strong windstorm or hailstorm, consider The Roof Dr. for a quick and easy solution. Choosing to install new vinyl siding is a great way to enhance the aesthetics, energy efficiency and resale value of your home.
Aesthetics
Replacing your old wood, aluminum, or vinyl siding is one of the most effective and efficient ways to give your home an instant facelift. New vinyl siding comes in a variety of styles and colors and can add great character and personality to any home. The Roof Dr. can add new designer vinyl siding to the whole house or accent your existing siding with board and batten or shakes at gable ends or other architectural features of your home.